About Dr. Thornton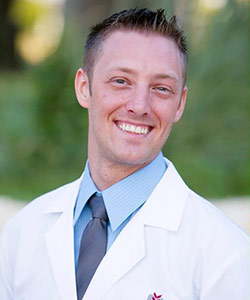 Dr. Jeromy L. Thornton was born in Beaumont, Texas and lived in the small town of Silsbee, Texas until his graduation from high school. He discovered his passion for dentistry at a very young age. After graduating from Lamar University with a bachelor of science degree in biology, he then attended Baylor College of Dentistry where he received his doctor of dental surgery degree.
Throughout dental school, Dr. Thornton devoted the majority of his time to dental laboratory work, challenging himself to enhance his hand skills. He owned and practiced in multiple dental offices in the DFW area, focusing on dental surgery and on urgent care for those in need. He has also received his implant certification from the Zimmer Implant Institute.
Dr. Thornton is married and has two young boys. He enjoys spending his free time with family and keeping fit.